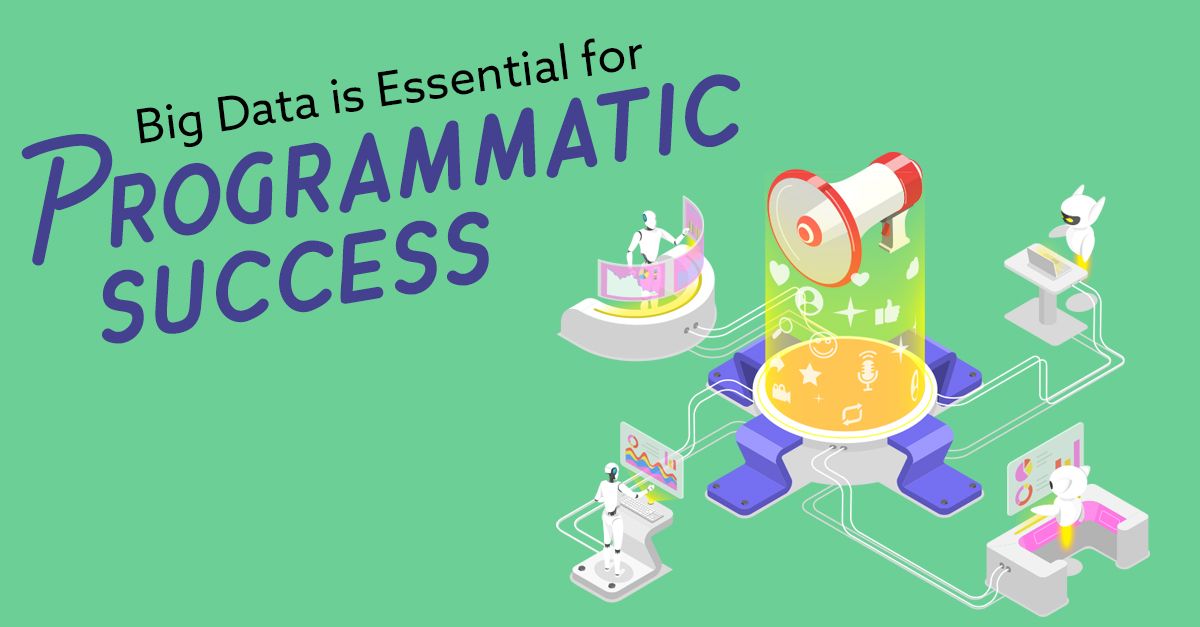 There has always been a looming question in the marketing industry regarding big data and the science behind it. The question is, how can you use this information to lead your audience to a particular product and convince them to buy it? Traditionally, this has been a very common quandary to which brands really haven't had a common answer. In fact, in the past, to become a successful business, you may have had to cast your nets and pray for a good catch!
With today's technology and digital programmatic strategies, you needn't depend on luck to have a successful business … you simply need to properly extract, and use, the data that you need. That's how you will attract the attention of everyone around you.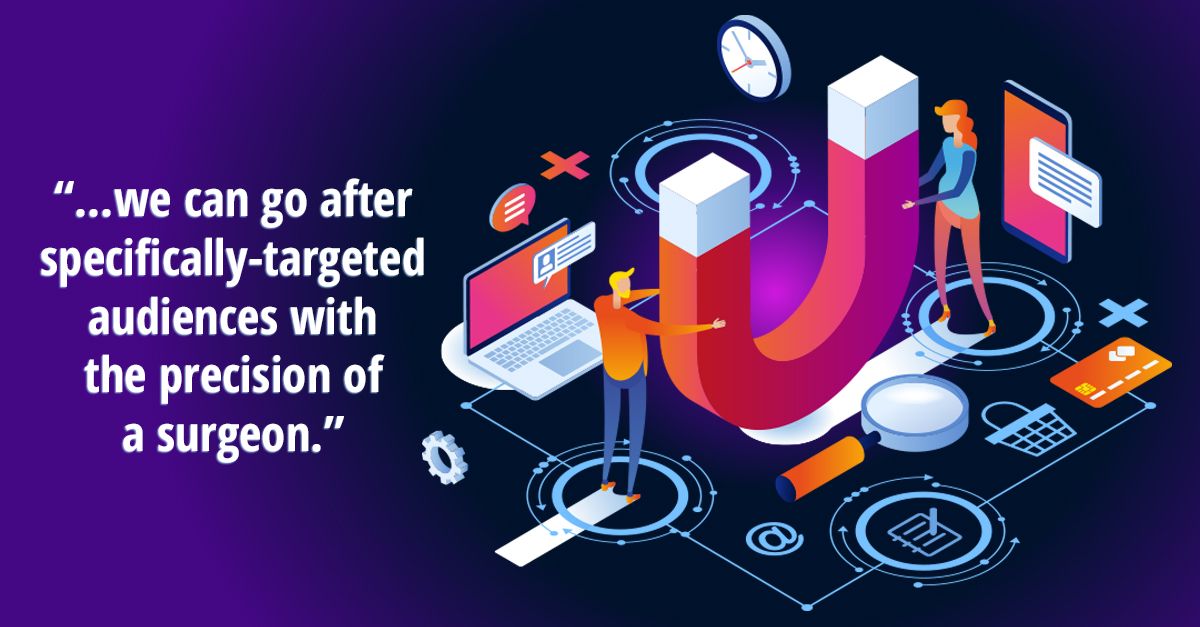 At Genius Monkey, we have learned, amongst many other things, that we can use big data in targeting, and how it's changed the landscape of marketing … not just for us, but all marketers. Although, at Genius Monkey we have access to more data from multiple data points than we ever have in the past. When we can bring all this data together, we can go after specifically-targeted audiences with the precision of a surgeon.
According to Jeremy Hudgens, Genius Monkey's CRO and Director of Client Solutions, "Big data is essential for digital marketers who want to step up and be seen. Back in the old days, we used to say, 'Let's go after the demographic of ages from 40-55, making over $80,000 per year, living in these particular geographical areas, and who have credit scores better than 700.' Nowadays, we say, 'Oh, you want to sell cars? Well, we'll just target people who want to buy cars!' Or, to take it a step further, we can hone down the list specifically to those who want to buy a particular type of vehicle, such as a truck, or an SUV, etc."
We are able to utilize this data based on lots of different things, such as data warehouses that have information on specific people, such as those who have a lease that's coming up for renewal on the truck they're currently driving for 33 years. Or, we can target those who have been visiting other truck-based pages and have used truck-based keywords, or that have been on truck sales-based websites. We no longer need to guess who drives a truck just by shooting in the dark at drivers between 35-40 that have good credit … now we can know who drives a truck, and even who is shopping for one. After all who says a 21 year old isn't interested in a truck?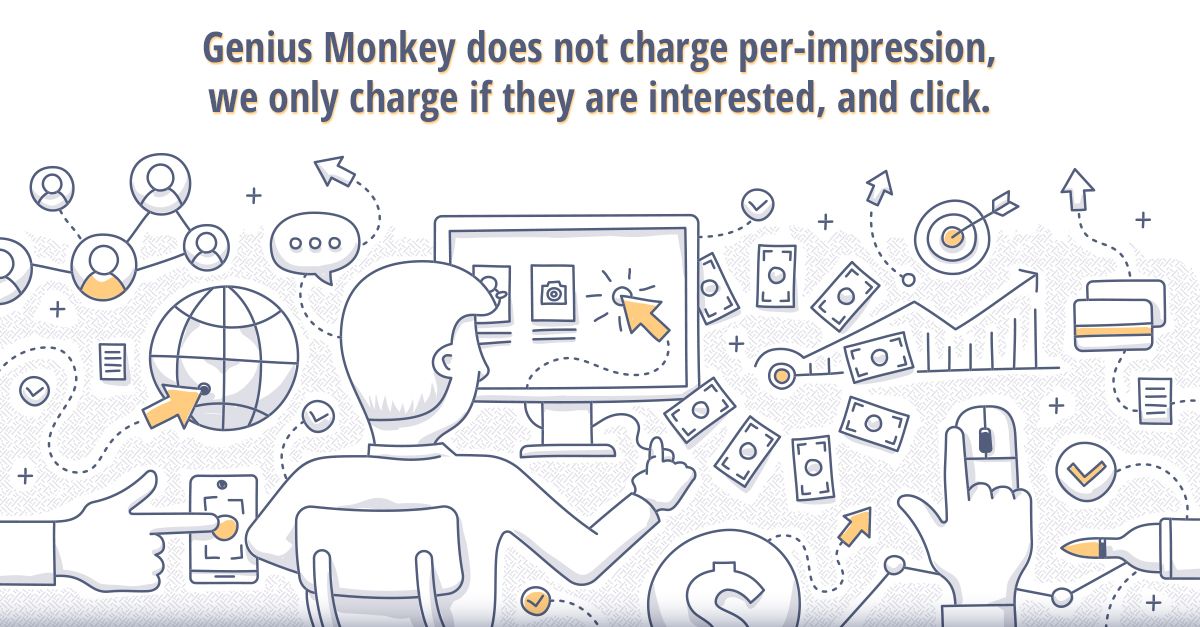 Now, this doesn't mean that we want to skip over the driver that's 35-40 with good credit, as we still want to create our funnel and go after those who are outside of it a little bit. The reason why people don't do that, is because it's higher up the funnel, and it costs them money based on every impression. Fortunately, Genius Monkey does not charge per-impression, we only charge if they are interested, and click.
If we go after someone using a client's CRM data, and find that most of the truck buyers are between the ages of 35 and 45, we can and should go after prospective consumers outside of that age group, even though we know that we'll have some waste. However, it's not going to cost our client a dime (unless they click on it, meaning that they're interested). A lot of companies are afraid to do that, so they really stack up behavioral targeting. As a marketer, you need to do both; you must stack it up, but you have to hit top, mid and low funnel targeting, too.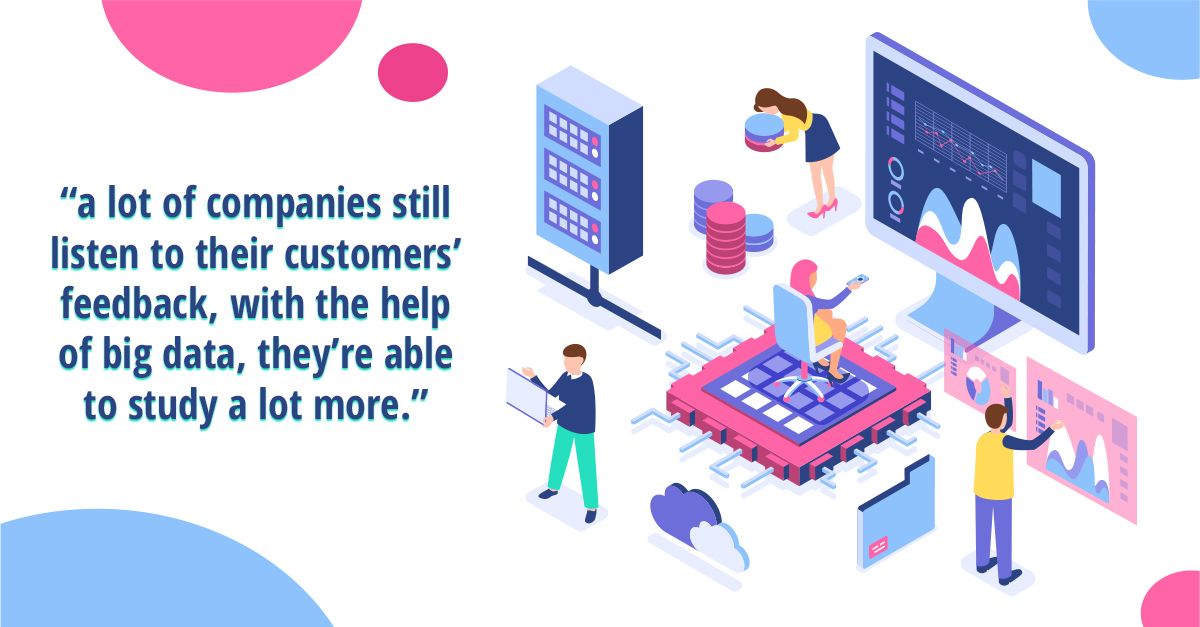 With big data, you can now do all that very efficiently, so long as you use a company like Genius Monkey, who only charges per click. If you're paying per-impression, it can get a little tough, because you are falling into the "spray and pray" category of marketing, and you might be praying way too long and miss out on those clicks.
Many large corporations have an entire marketing and research department dedicated to nothing but marketing trends and conditions. This used to be more intensive back in the day when marketers used surveys from customers to determine the theme or tone of upcoming campaigns. Now, while a lot of companies still listen to their customers' feedback, with the help of big data, they're able to study a lot more.