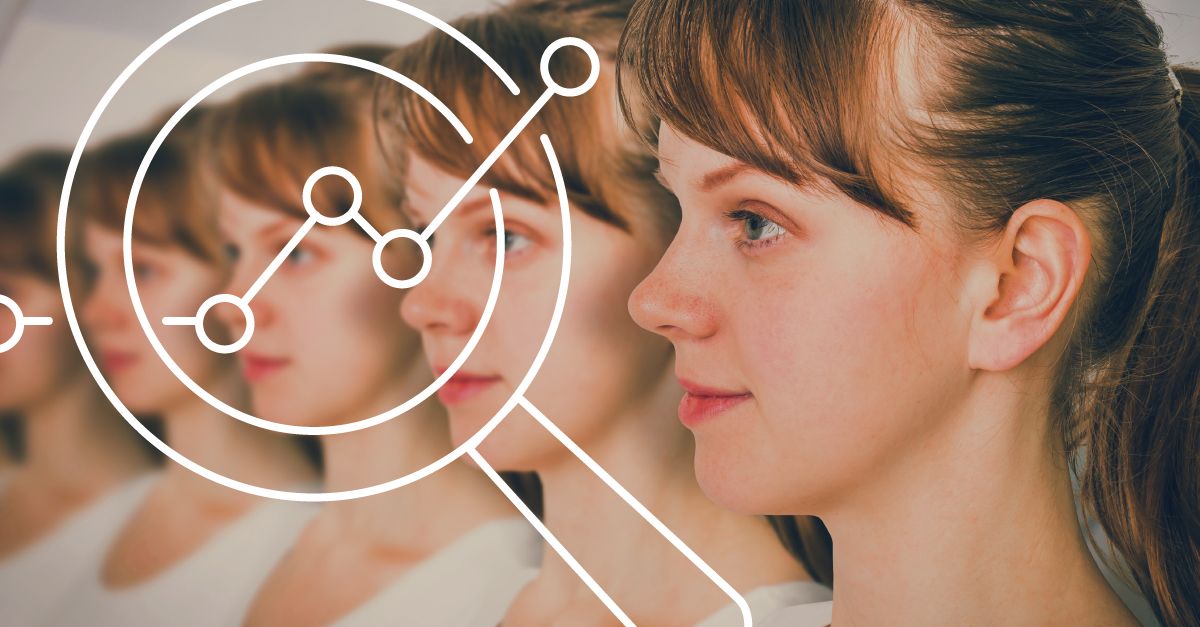 How do you get the right message to the right person? With targeting, of course. But once they've come to your site or clicked on your ad, the real targeting begins. It's not enough to "lead a horse to water"—in digital advertising, you need to know exactly what type of water that horse likes, when they drink water, what kind of supplements they need in their water, and more.
Of course, you can't force someone to drink the water (or purchase what you're selling). But you can create a customized experience for a potential customer by following these Targeting Do's and Don'ts.
Targeting Then vs. Now
In the early days of advertising, you couldn't target specifics about a person, but today you can find almost any potential customer or better yet, groups of customers, you want. Besides targeting for age, gender, and location, we can also target according to:
Height
Favorite band
What someone eats for lunch
What type of purse or handbag they own
Favorite outdoor activities
With this level of targeting comes a big level of responsibility as well. Many people want to remain private and don't want advertisers "listening in" or knowing much about them. In the programmatic space, targeting can often involve predictive placement—placing an advertisement in front of someone before that person has shown a specific interest in that topic. Programmatic is all about staying in front of the customer, providing those ads, and following through to the final conversion.
Whether you're targeting programmatically or with a simple display ad, there are some Do's and Don'ts we've put together to help you better create a more personalized user experience.
Do's and Don'ts When Targeting a Customer
Do: Test Test Test.
Figure out what works and what doesn't. See if certain target groups react to your ads by clicking on them. Take it another step further—ask these questions:
Are they only clicking, or did they convert, too?
What was the cost-per-conversion on one targeting versus the other?
If you switch landing pages or user experience, does the cost change?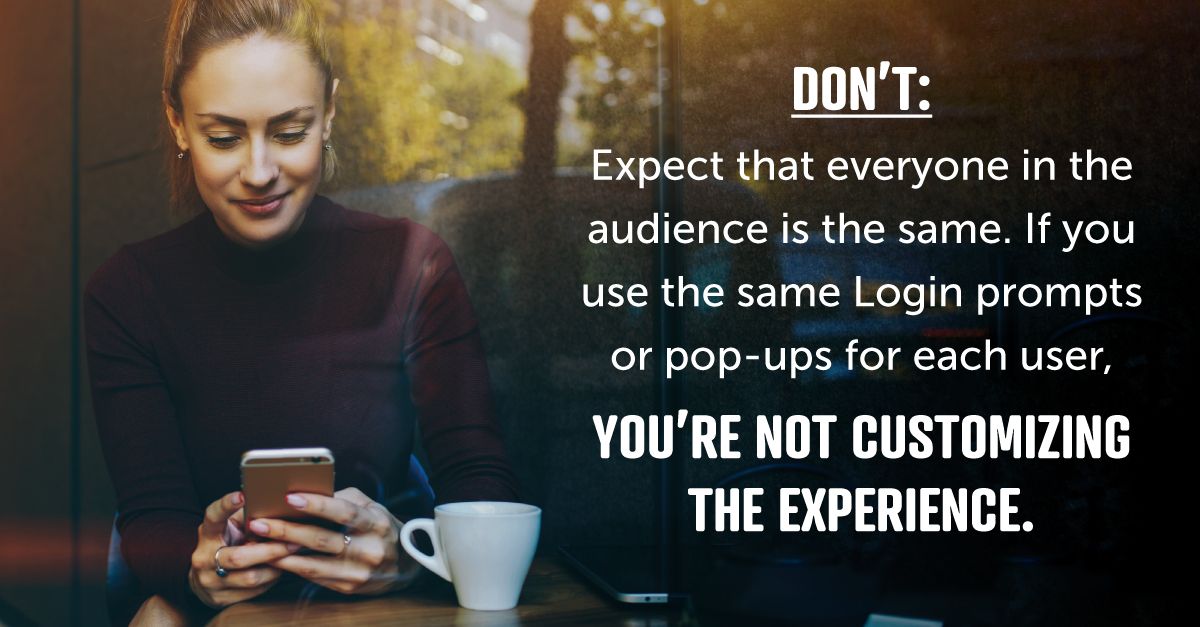 Don't: Expect That Everyone in the Audience is the Same.
If you use the same Login prompts or pop-ups for each user, you're not customizing the experience. When you can target so granular nowadays, you need to tailor the experience to match what brought that person in.
For example, if you know a certain person goes to Starbucks every day due to their mobile ad ID entering Starbucks regularly, or if they're lumped into a coffee-buyer affinity group based on frequent purchase history, you can create a relatable ad or experience connected to that specific interest and apply it to what you are selling.
Do: Focus on the Details.
According to AdExchanger, "Elements like size, color or (login) choices are also significant factors that can help personalize the user experience—and just like we see in the digital advertising space, AI models can run experiments to optimize prompts over time." At Genius Monkey we see this day in and day out.
Don't: Set it and Forget it.
Each user will have a different reaction upon reaching your site. Some may register immediately, while others may leave the site when they see a pop-up wall or form. Many may want to explore your site a little deeper before signing up for anything. The point is, you should be continually analyzing your site, from the layout to the wording, and trying to optimize it for the unique users that may visit each day. Don't just set up your website and forget about it for months. Keep an eye on your results, and don't be afraid to test or experiment with new ideas. At Genius Monkey we can report on customer paths to conversion to help you analyze the sales funnel.
A Real-Life Genius Monkey Example
Example 1
When we worked with a large Pet Veterinarian group to boost their sales, we knew who we'd be targeting: pet owners. But instead of reaching out to the general public, we knew we could target those pet owners even more. When they came to the veterinarian site, we could tailor their experience to what kind of pet they owned, what services they needed, and what location they lived in.
By making their experience customized, we better targeted the right customer and provided them a more memorable site visit, one where they felt noticed and understood. Because of this, the veterinarian group saw an increase in every area of their business:
+4,166% in visits
+5,416% in unique visitors
+1,378% in page views
+101% in website conversions
+338% in website-driven phone inquiries
+179% in social media interaction
Example 2
We used the same method for an adventure-based tour company who came to us for help, targeting age groups, income, adventure seekers, outdoor enthusiasts, people who visited national parks, and more. Our targeting even hit competitor sites, sporting events, and occupations matching their intended audience.
In the first four weeks of using our platform, this company saw an increase in site traffic, impressions, and sales. Confirmed bookings increased by 640%! Total revenue increased by 446%, an amazing outcome from utilizing the power of programmatic advertising with Genius Monkey.
These two examples show that we can target anyone, anywhere, at any time, to give you the best return on ad spend and the lowest cost per conversion. Trust the people who know the Do's and Don'ts of targeting and who know how to take your business to the next level. Trust Genius Monkey.