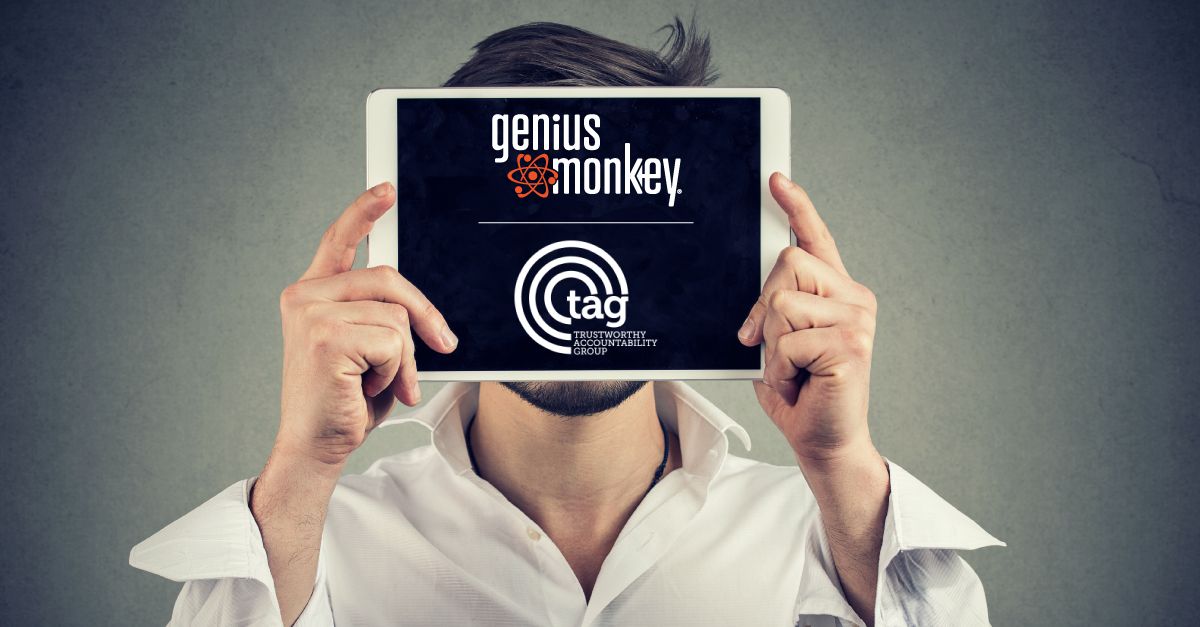 It's a new year with a whole new–and bright–outlook on fraud prevention in the programmatic landscape. The pandemic of 2020 dramatically accelerated digital business efforts, and while some have speculated this could potentially make the digital supply chain more vulnerable to fraud, new research has shown that a good portion of fraud is already being effectively prevented.
The Trustworthy Accountability Group (TAG) is a global program composed of several digital supply chain contributors and ad tech companies–including Genius Monkey–that have banded together in a combined effort to fight fraudulent activity and promote brand safety within digital advertising. As a proud member of the Verified by TAG program, the Genius Monkey team works in tandem with other TAG members to protect users across the globe from malicious ad fraud.
Each year, TAG performs a series of benchmark studies to review the impact of their anti-fraud program around the world. And recent data shows record-low IVT (invalid traffic) rates in TAG-verified Channels.
Winning the war against fraud
The 2020 TAG US Fraud Benchmark Study, released late last year, saw a record 90% reduction of ad fraud in TAG Certified distribution channels!
Performed by The 614 Group, the study saw an IVT rate of only 1.05% across TAG-verified channels, which was an impressive finding compared to the industry average of 10.83%.
In addition, this year the study also included fraud analysis across Connected TV (CTV), where the fight against IVT is more challenging than other systems (such as mobile and desktop) due to lack of measurement standards and server-side insertion.
The study also found that use of Verified by TAG channels offered equally-secure measures against fraud with only 0.6% IVT in that new channel. Over the past four years, the IVT rates in TAG-verified Channels have dropped 0.43%, as of 2020.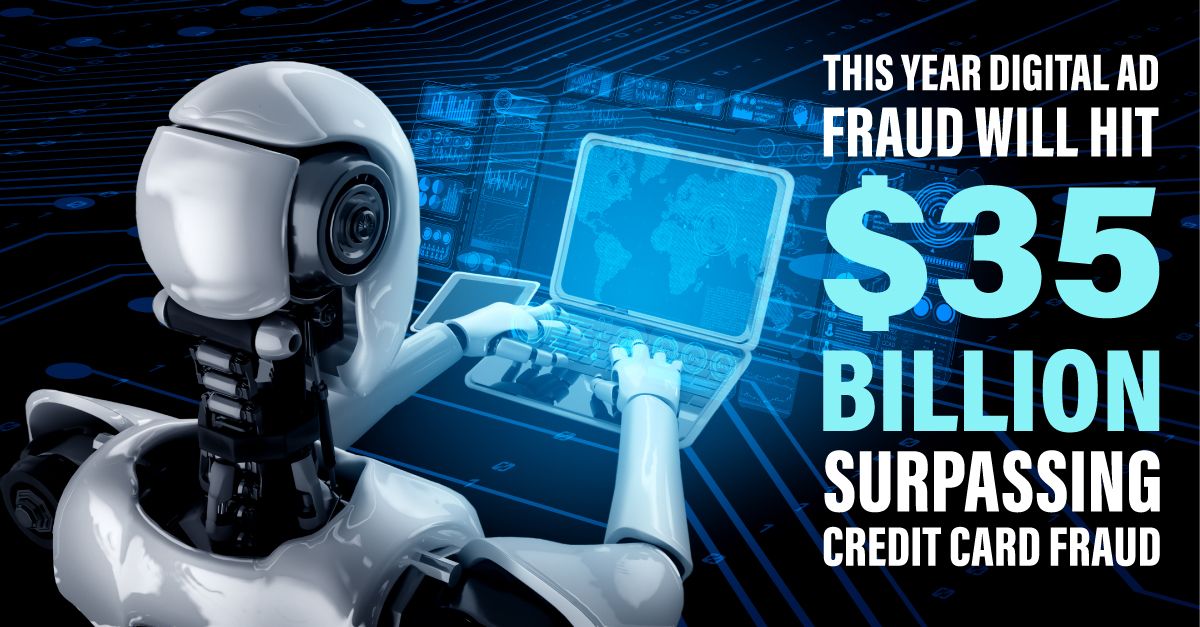 Why you should partner with a Verified by TAG programmatic platform
According to recent data provided by CHEQ, this year digital ad fraud will hit $35 billion–surpassing even credit card fraud at $27 billion –which means it's now more important than ever before to choose a safe and reliable (and preferably TAG-verified) programmatic ad platform to partner with for all your digital marketing needs. Such as Genius Monkey.
When it comes to validation, most industry servers rely solely on artificial intelligence algorithms to verify which sites are high-quality and acceptable for ad placement. Other ad servers, in addition to using AI evaluation techniques, might partner with a third-party validation source, as well, as an added security measure for client peace of mind.
But at Genius Monkey we've taken it even a step further and developed a three layered measurement and validation filtering process to ensure only safe, reliable and quality websites are hosting the ads we serve.
Our three-layered validation and protection process uses multiple layers of security to ensure brand safety and prevent fraudulent activity.
We rely on Omni Monkey, our proprietary AI algorithm to act as a filter to protect against anything that looks outside the norm. We top this off with the additional security measure of human oversight.
We then filter everything through built in network third-party validation sources such as DoubleVerify, Comscore, Nielsen, etc.
And we use Zvelo, a crucial validation partner, to monitor the first two layers, or "police the police," to make sure all traffic that ends up on the advertisers' sites is human.
And for an even greater level of security, Genius Monkey is also an active and verified member of TAG. Safety and security are our number one priority at Genius Monkey because our clients deserve the very best. And the very best deserves the utmost in fraud protection.
Trust and safety are non-negotiable
In a rapidly-changing industry, with rapidly-changing challenges, it can be hard to sift through all the digital ad tech information out there. But if you're in the market for an ad tech company, make sure you're using a safe platform with top-quality fraud protection built-in, preferably accompanied by the Verified by TAG honor.
At Genius Monkey, we take measurement and validation very seriously, all in the name of brand safety. With a three-layered validation and filtering process, combined with sharp human oversight to monitor AI decisions, and the full armor of a TAG-verified fraud prevention team, Genius Monkey isn't just going above and beyond. We're flying full-speed ahead toward total brand safety in a trustworthy digital marketplace.
When it comes to brand safety and fraud prevention, no measures are too much or too difficult. Brand security is paramount. Our clients work hard to cultivate and grow engaging brands. So we work hard to keep them safe and secure.