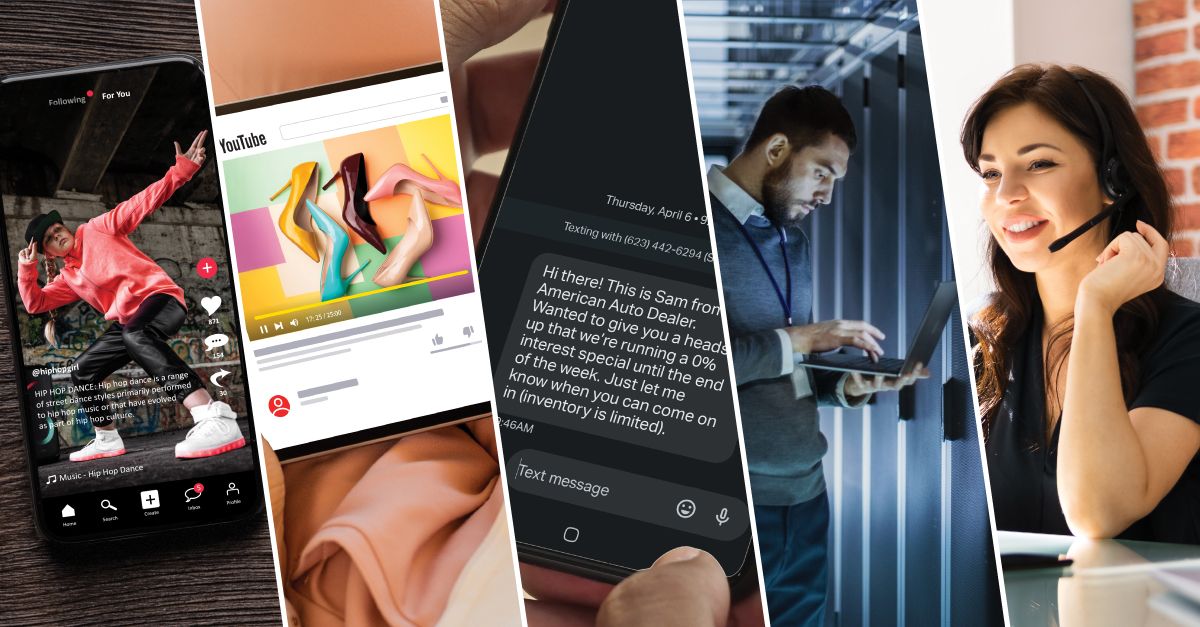 To follow, or not to follow? What marketing trends are really worth putting your whole energy into these days? We're here to give our recommendations—based on our years of data and experience in the programmatic ad space—about which marketing trends lead to a payoff versus which ones may be a waste of time. This isn't a "one size fits all" blog, though—in the end, you have to make the decision regarding your own strategy. But we're here to help. So what's trending?
TikTok, BeReal, and Social Apps
There's no denying the popularity of apps like TikTok and BeReal, especially with the younger generations. But do you need to be advertising there?
Though the number of eyeballs present is tantalizing, these apps come with risks. Here are a few to look out for:
You're only reaching your audience when they're using that platform, not diversifying your ad placements
TikTok is a cutthroat platform that demands entertaining, trendy, and almost-daily content updates. That's difficult to do—even if you have a full team to commit to it.
34% of adults in the United States have a not-so-great opinion of TikTok.
The short video length (9-15 seconds) isn't enough time to explain what your brand offers unless you're already well-known.
Your logo and branding isn't prominent on the app.
TikTok advertising focuses on influencers or popular figures, which can run up your costs.
For every story of great success found on these trendy apps, there are many more examples of businesses whose budgets dry up and people burn out, losing money in the short- and long-term.
While the big players are helpful in your strategy, they can also be unpredictable and time-consuming.
For more information on TikTok specifically, our TikTok blog covers the basics of the app and whether it's worth it to spend time and money there.
We recommend also utilizing channels you wouldn't expect—think audio, CTV FAST platforms, and programmatic.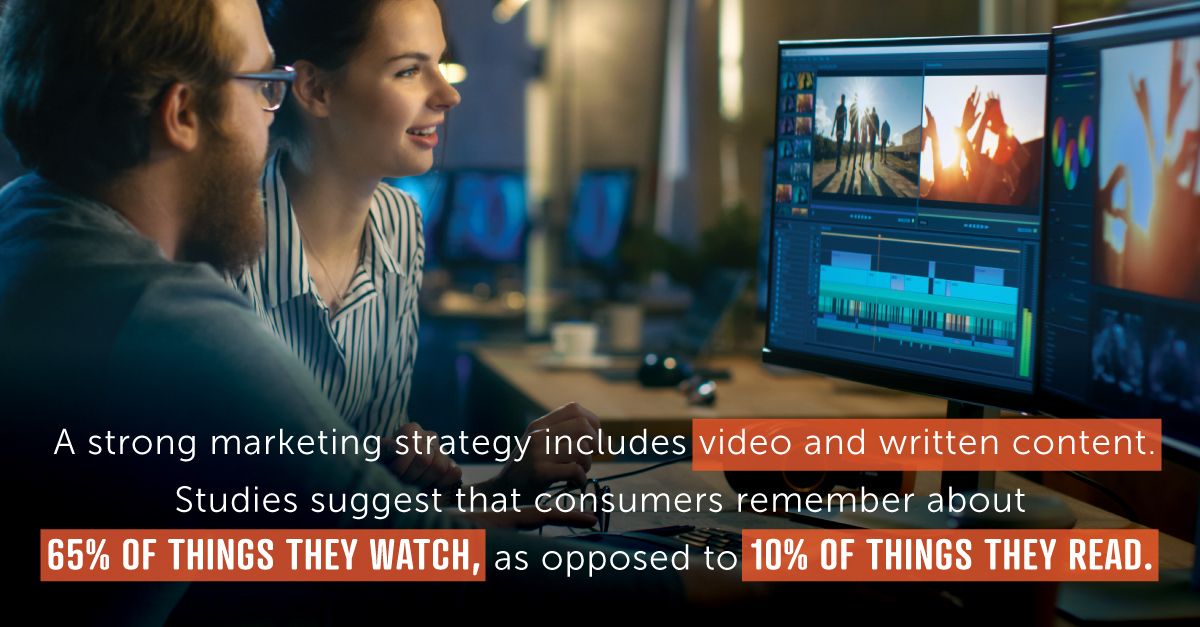 Video Content
A strong marketing strategy includes video and written content. Studies suggest that consumers remember about 65% of things they watch, as opposed to 10% of things they read.
It may surprise you to learn that Facebook reported over 100 million hours of video content watched every single day in 2016. It has since grown even higher, with Youtube reporting over 250 million hours watched daily in 2023. That should be a big signal to you to incorporate video content where you can.
Add video to showcase products or share success stories, which will help you expand your reach to a wider audience and help that audience convert at a higher rate. This trend is not new, but it will continue. In fact, Genius Monkey user spend on video mediums is up 58% from 2022 through the first two quarters.
Artificial Intelligence
TechJury reported that 35% of companies are using A.I. and 42% are exploring it for the future, which means it's here to stay whether we like it or not. Like everything else, A.I. has no one best use-case; lots of A.I. programs do lots of different things, so its ultimate worth will be up to you and your business needs. That said, A.I. certainly has a lot of potential.
A.I. is generally great for automating basic, repetitive tasks and can be used as a powerful content creation tool that speeds up the process. Genius Monkey COO Travis Champ said there is a lot to learn here with artificial intelligence, and with the way this technology is going, advertisers will be able to generate incredibly customized content at a faster rate.
Champ said, "This will allow brands to generate more content and get more specific to their audience segments. This will be good for the industry, so long as the A.I. does as intended and creates quality content that educates readers."
Fully Managed Platforms
Doing it all by yourself is a thing of the past. Now, the most tech savvy and resourceful businesses are reaching out to Fully Managed Platforms (like Genius Monkey) to expedite their success. There's actually more power in having an extra set of eyes and hands on the work.
Genius Monkey has been around since 2009 , and we're only growing, so it may be time to consider letting someone else take the workload—just take a look at how many people we've helped.
Digital Expectations + Foundations
According to Forbes, "The customer experience has progressed to include all digital aspects. When companies think about that experience, the digital component is a key factor." Digital expectations include response time to customers, overall service, and setting up your team and the customer for success.
Trends will come and go (that's why they're called "trends"), but having a partner on your team who knows the ins and outs of the industry is timeless. Whatever you decide to do for your personal strategy, we have your back. If you want, we'll give you some of our input and industry knowledge—but we'll never push you to follow trends or spend money where you don't need to.
Check out Genius Monkey and our blog for even more information and to learn how to get started with us.