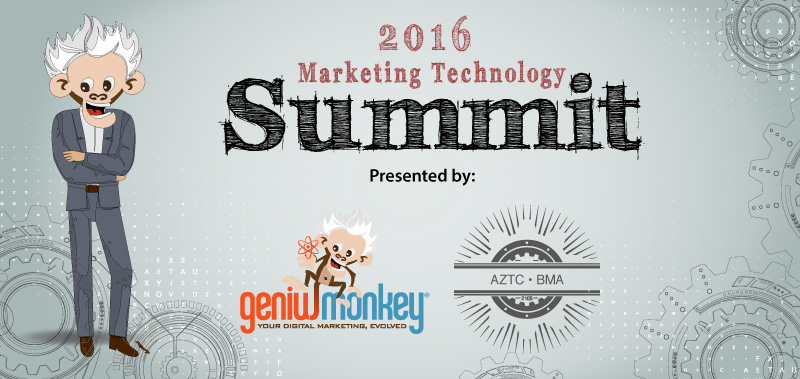 The Arizona Technology Council (AZTC) and Business Marketing Association (BMA) Phoenix Chapter are excited to present the eighth annual Marketing Technology Summit, presented by Genius Monkey
This event is billed as the largest gathering of B2B marketing professionals in the entire state. It is to take place on Thursday, August 18, 2016 at ASU SkySong, located at 1475 N Scottsdale Rd in Scottsdale, Arizona (Room 130). Registration opens at 12:30 pm and the opening remarks begin at 1:00 pm.
There will be more than 200 marketing professionals skilled in business-to-business marketing, sales and technology in attendance. The event lasts a half-day, and will feature top-tier educational opportunities, along with the chance to network with industry leaders from AZTC and BMA.
Continue Reading