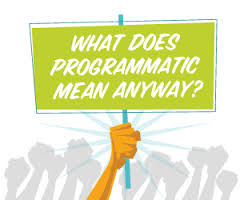 There is no doubt that programmatic has changed the face of online marketing—nor is there any doubt that Genius Monkey is on the frontline of innovation to incorporate it into the advertising campaigns of their clients.
Programmatic Explained
Programmatic Advertising is the automation of the buying and selling of desktop display, video, FBX, and mobile ads using real-time bidding. The term "programmatic" describes how online campaigns are booked, flighted, analyzed, and optimized by way of demand-side software interfaces and algorithms. Simply explained, programmatic advertising refers to an automated, technology-driven method of buying, selling or fulfilling ad placements. This is in direct contrast to the old method of traditional advertising, which involved requests for proposals (RFPs), manual insertion orders and human negotiations. There are two main categories within programmatic: Real-time bidding (RTB) and programmatic direct.
Continue Reading